Boulder, CO - After their 3-6-0 run at their last regional, local robotics team is upset they weren't picked for elims.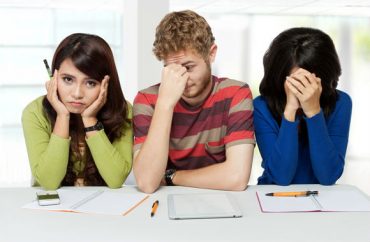 "Its not fair, you know?" says one of the students, "We worked like... 4 hours a week." "Yeah, we even spray painted our robot!" adds another. To add to the confusion, the students explained that their scouting data had them ranked in 7th. "We thought we should prioritize defense," says the head scout, "and we didn't count the 4 matches where our autonomous didn't work because those were anomalies."
The students also explain that they didn't include mentor built teams in their rankings - which they clarify are robots that used precision machining. Their shop is located in their local library, where power tools are not allowed due to their noisy nature. "We wanted to use the library because we believe in STREAM [Science, Technology, Reading, Engineering, Arts, and Math]," explains their lead mentor, "the school has a shop but we want our students to know its not just about STEM." Students echo in agreement that the alliance captains were too focused on the robots and not the bigger picture.
When asked for comment, alliance captains responded, "who?"
- MB News