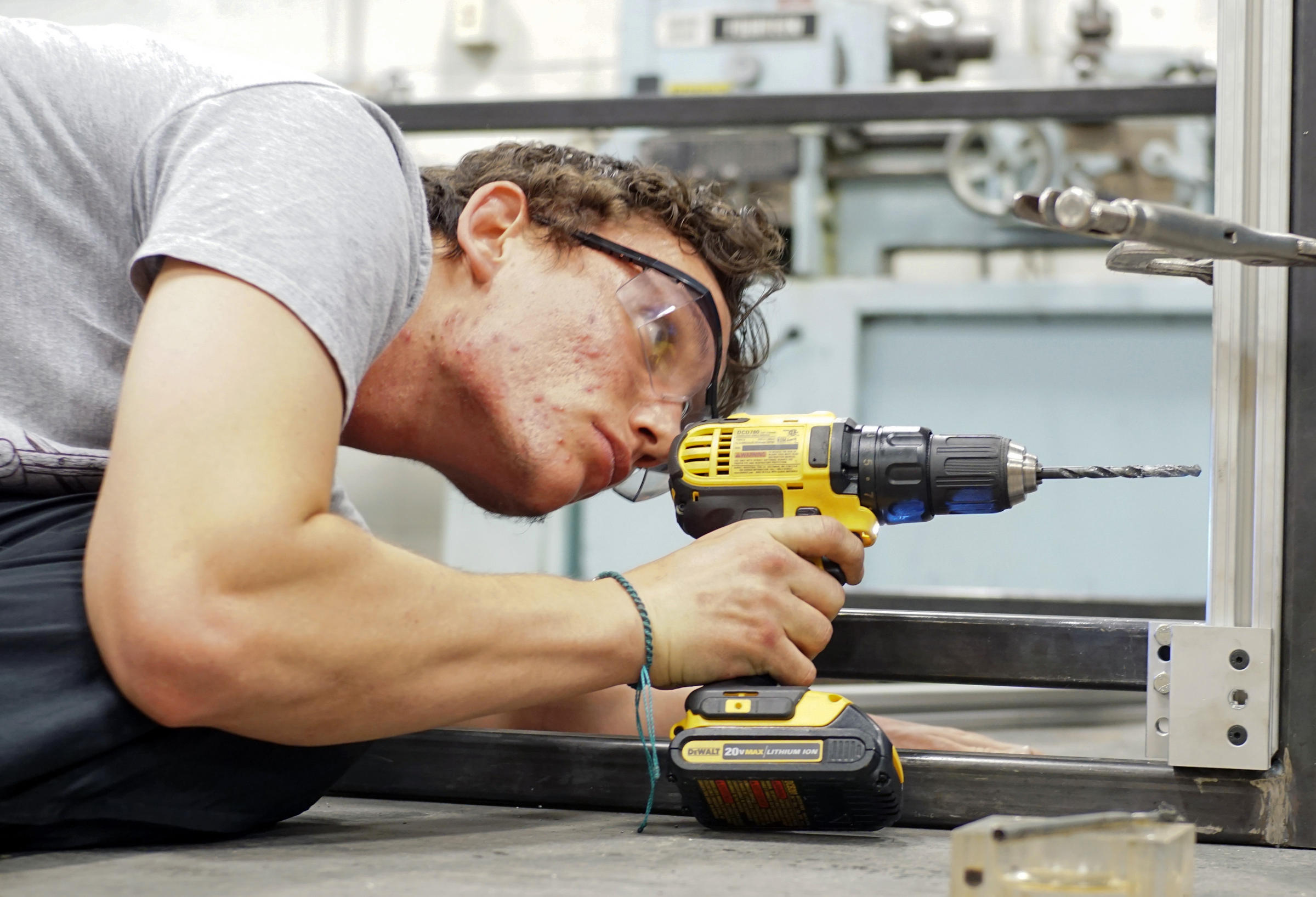 Olathe, Kansas
- Local team with limited resources intends to go all in this year for Deep Space.
"We don't know what the game is yet," says mentor Mandy Stekardis, "but you bet that we'll be build a 1st seed robot for sure." A tour of the team's shop discloses that their only tools include an array of screw drivers, an incomplete socket wrench set, and two power drills. "Sometimes I bring in my chop saw," says Stekardis, " but only on Saturdays."
"I think we should build a swerve drive," says junior Noah, "I mean, I don't know the game yet but I think we could do it." Others on the team nod in agreement. Though the team has never prototyped the drive train before, they report confidence on their ability to complete their goal.
The second year team learned a lot from their rookie year. They were dazzled by the flashing LEDs, overwhelmed by the size and scale of the tournament, and say they were inspired by seeing what other teams could do. One of the students admits that they even made an account for the popular unofficial forum used by FIRST participants, Chief Delphi.
"We just realized there were so many resources we could use," said Stekardis, "we watched a few YouTube videos and went through a power-point presentation together. We've really solidified our knowledge." The team says they only reviewed resources related to design and build - choosing to pass on the non-robotics related items like fundraising and sponsorship. "There just isn't time for everything," clarifies Noah, "we had to pick the most important topics."
One resource the team mentioned briefly looking into was the
the Guide to the FRC MCC
(minimum competitive concept) created by Spectrum, FRC 3847. Team captain Josh explained that their team goals were to win and that a simple robot would not achieve those objectives, "but you know, other teams should build an
Everybot
- we think everyone should build within their means."
-MB News